Real Madrid, Paris Saint-Germain, Manchester City, and Bayern Munich. What do these five clubs have in common? They are among the elite of Europe.
However, one has taken an approach to domination like no other club. Bayern have won their 8th successive title in Germany and could be argued as the best side in the world since Hansi Flick's arrival. What are Bayern doing differently compared to Europe's other giants?
Despite spending more than double what Borussia Dortmund and Bayer Leverkusen (the second and third highest average salary sides) spend on players, they are still operating in an incredibly efficient manner compared to the rest of the world.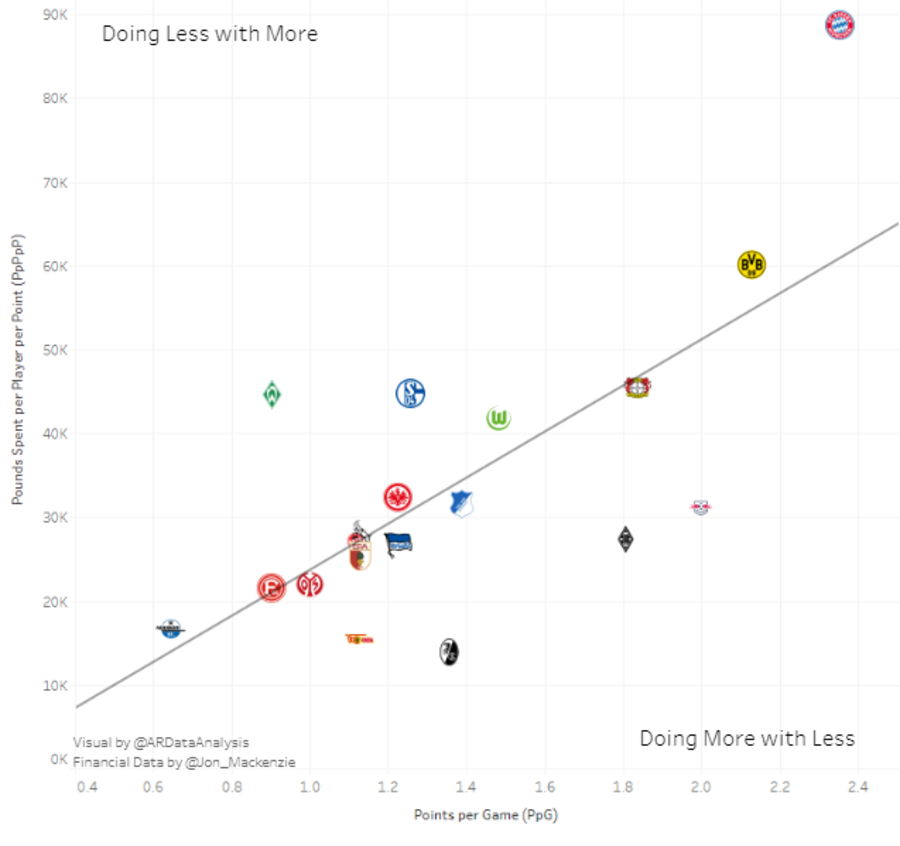 What are some measures that a club in financial struggles like Barcelona could take to maintain dominance in all competitions while saving money? How could a sleeping giant like Manchester United return to elite performances?
The Bayern methodology
While Bayern have recently seen the likes of Lucas Hernandez (Atletico) and Ivan Perisic (Inter) join from clubs across European borders, the large majority of their players are not only domestic players, but players that Bayern secured from competing clubs for relatively cheap. Manuel Neuer and Leon Goretzka were poached from Schalke (with Alexander Nubel soon to join), Niklas Sule from Hoffenheim, and Joshua Kimmich and Benjamin Pavard from Stuttgart. Not to mention Robert Lewandowski from Borussia Dortmund, of course.
With the squad Bayern has built, there may be some questions over youth integration in recent years, however, a high degree of consistent performance has been accomplished through low-risk player investment. While we all enjoy seeing our club spend large amounts on players, consultancy 21st Club published a study in 2017; 56% of players who were 'club-record signings' in the big five leagues since 2010 had established themselves as routine starters.
Interestingly enough, a second and third record high signing had a 63% and 59% chance of becoming a routine starter, while the fourth record high signing had a 55% chance of becoming a regular starter. We can interpret that as a big-money signing only works out just over half of the time.
Bayern has worked to eliminate the gamble by minimizing the financial risks involved in their player acquisitions. Through identifying a number of players performing well in the same competitions that they play in, they have eliminated the risk of "can a player transition to our league?" When Bayern defeated Borussia Dortmund 1-0 on May 26th, only one player in the starting lineup did not have Bundesliga experience prior to a permanent transfer to Bayern Munich, that player being Alphonso Davies.
While other teams may be successful, Bayern have found a way to be more efficient in their success.
How can other teams emulate Bayern's success?
Due to a higher level of financial capabilities in the Premier League, it will be hard for a sleeping giant like Manchester United or Arsenal to lure their divisional rivals' best talents with the gift of a much larger contract. Along with that, there is less toleration for mistakes. This typically means that clubs like Manchester United are forced to spend outrageous amounts on household names as an effort to immediately compete.
Manchester City has and will likely continue to spend record amounts to not only attempt to reach the promised land of European success, but also dethrone Liverpool and go back to being the best team in England. This is partially why Phil Foden rarely sees meaningful minutes, because Pep Guardiola cannot afford to gamble on 'unproven' talent.
READ MORE:
⚽ Guardiola needs to get serious with Foden or else let him go
In a post-COVID footballing world, will teams like Manchester City or PSG need to limit spending? Can Real Madrid or Barcelona afford to take a step back and make 'safer' player acquisitions at the risk of outside pressure claiming a lack of ambition? Will teams like Manchester United accept that spending large amounts does not always equal success, but rather, spending efficient amounts could lead to a return of title-battling performances?
Football is a rich man's game. The more financial capabilities you have, the more likely you are to succeed. However, an efficient philosophy based on calculated risk could be the difference between title success and market failure.