It's well-known how much of a mess Manchester United are at the moment.
But outside of Spain, it's still somewhat understated just how horrid a month Barcelona have suffered as a football team, a club, and an institution. Since their 0-0 draw with Real Madrid in the Clasico before Christmas, whatever could go wrong, has went wrong, and the most brutal aspect of it isn't bad luck but rather the feeling that this is a culmination of years of dereliction from the very highest level.
It should never, ever be underestimated to what extent Lionel Messi has papered over the many cracks. But this mensis horribilis may prove too much to overcome for the Argentine.
Reports from Spain suggest he has a break clause in his contract this summer, and it feels like this moment could be as close as he's ever been to stepping away from the club that has been his home for two decades.
TIMELINE
⏱️ 18 December:Barcelona 0-0 Real Madrid - a below-par Barca manage just two shots on target at home in a low-quality Clasico in which Real Madrid miss the best chances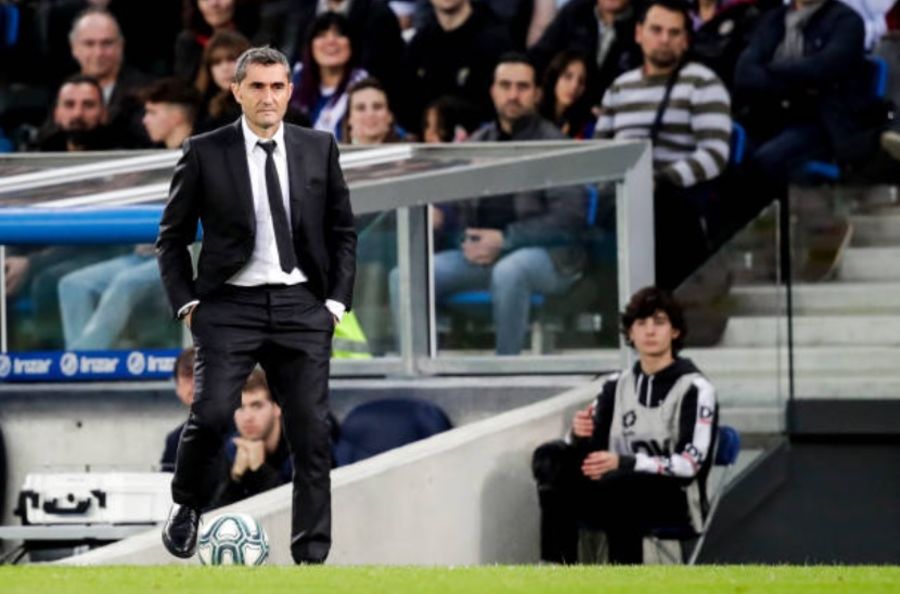 ⏱️ 19 December: Sporting Director Eric Abidal privately tells the Barcelona board members that he feels Ernesto Valverde's team 'lack one more gear' and added that he sensed that 'many players were not satisfied or worked hard'. This is confirmed by Abidal in an interview on 4 February.
⏱️ 19 December:Catalan newspapers suggest that Valverde was 'surprised' by Real Madrid's tactics and that his team were 'exhausted' by the end of the match.
⏱️ 28 December:ABC newspaper report that Arturo Vidal is attempting to sue the club for unpaid bonuses amounting to €2.4m, something that the club is forced to vehemently deny.
⏱️ 1 January: Agent Mino Raiola suggests that defender Matthijs De Ligt - now at Juventus - was treated 'like a piece of cheese' by Barca in negotiations to sign him, by trying to include him in the deal for Frenkie De Jong instead of negotiating a separate arrangement.
⏱️ 4 January: Barcelona throw away a winning position in the derby against Espanyol, with De Jong given a silly red card as the home side equalise in the final minute.
⏱️ 9 January: Barcelona lose the Spanish Supercopa semi-final 3-2 to Atletico Madrid in Saudi Arabia, though on the balance of play they are somewhat unfortunate, having two goals harshly ruled out for offside and against Messi for handball. But the immediate press reaction and the late concession of two goals suggests Valverde's days are numbered. Everyone except Valverde seems clear on this.
⏱️ 10 January: Barcelona confirm bombshell that Luis Suarez will miss four months after undergoing knee surgery. Meanwhile, with Valverde still in charge, Xavi is quoted by almost every facet of the Catalan press as close to being appointed the new coach.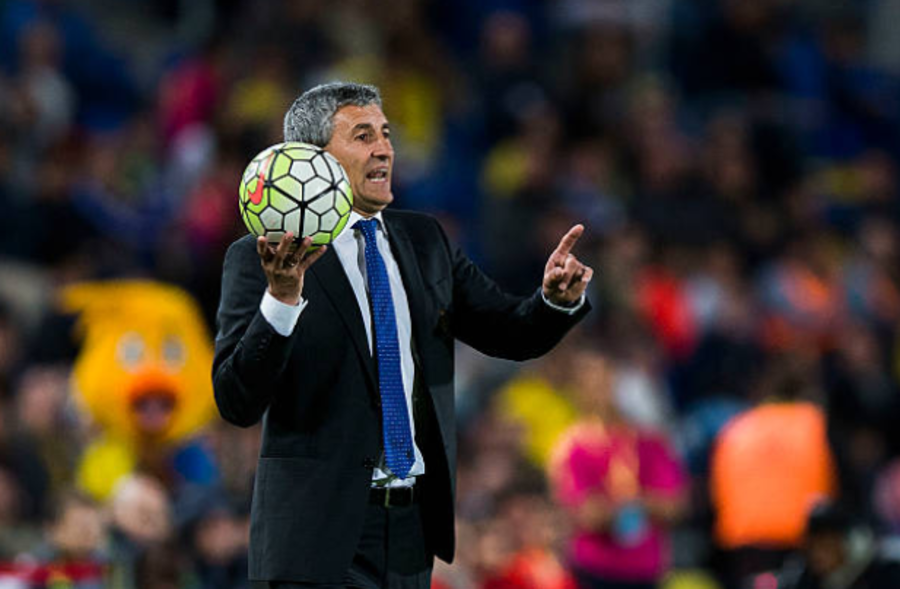 ⏱️ 13 January: Barcelona confirm departure of Ernesto Valverde and the appointment of former Real Betis boss Quique Setien, despite links to Xavi, Mauricio Pochettino and Ronald Koeman. Legendary ex-player Andres Iniesta says that 'Barcelona's behaviour has been a little ugly'.
⏱️ 16 January: Catalan daily Sport report in the wake of Valverde's elongated departure - described in their paper as a 'three-day crucifixion' - that his mishandling of young talent such as Carles Alena and Riqui Puig contributed heavily to his demise.
⏱️ 17 January: Xavi claims that he met Eric Abidal to discuss taking over at Barcelona but it was 'too early' to be coach. Abidal would later deny any offer to Xavi had been made.
⏱️ 22 January: Ibiza beaten... just. The island minnows take a woefully inept Barca second-string to injury-time before Antoine Griezmann grabs a winner to spare the blushes of all concerned.
⏱️ 25 January: Messi hits 11 shots, but manages no goals in 2-0 defeat against a motivated Valencia side. Setien's incessant passing philosophy is already coming under scrutiny.
⏱️ 28 January: With Suarez injured, Barcelona continue to be linked with a huge number of forwards. But the one that seemed closest to completion, Valencia's Rodrigo on loan, eventually collapses after Los Che demand a compulsory purchase in the summer.
⏱️ 30 January:Despite the continued concern over the number of attacking options, winger Carles Perez is allowed to leave for Roma for €11m, while young striker Abel Ruiz departs for Braga on loan.
⏱️ 30 January: Former Villarreal striker Cedric Bakambu jumps on a flight from Beijing, where he plays for Sinobo Guoan, to Barcelona to sign on loan for the club only for Abidal to communicate to him that the offer had been withdrawn. Bakambu then later took to social media to mock himself as being a 'nearly Barcelona' player.
Yo @Transfermarkt change my transfer history with "Almost @FCBarcelona" please

No matter what happens we trust the process.
Thank God for everything

See you an other time @AntoGriezmann https://t.co/eeOzZMU7V2

— Cédric Bakambu (@Bakambu17) January 30, 2020
⏱️ 30 January: Barcelona are subsequently linked with Edinson Cavani, Pierre Emerick-Aubameyang, Krzysztof Piatek, Olivier Giroud and pretty much every conceivable available forward in Europe.
⏱️ 31 January: Barcelona sign Francisco Trincao from Sporting Braga for €31m; the club contrive to pay a huge fee for a 20-year-old who has played just 410 minutes of Primeira Liga football. What's more, despite the squad's attacking concerns, he won't move to Camp Nou until July 1.
⏱️ 2 February: It is alleged in the Spanish media that super-agent Jorge Mendes could collect a maximum of €7m from the Trincao transfer deal.
The reporting is somewhat skewed; Braga's message to the stock exchange made it clear that Mendes would receive €1.5m up front, with the rest tied into performance bonuses based on Trincao's success at Camp Nou. Needless to say if those clauses are met, it is unlikely Barca will be too concerned about the additional payment.
⏱️ 2 February: Ivan Rakitic, who had been linked throughout the transfer window, ultimately stayed and told reporters after the 2-0 win over Levante that 'I can say very clearly that things have happened that I have not liked'.
⏱️ 3 February: Abidal goes public on a number of issues, including Valverde's situation and his comments regarding the players not working hard for the deposed boss.
⏱️ 4 February: Messi, not one for public statements, immediately hits back at Abidal's remarks and demands answers, saying on Instagram, "I think that when you talk about players, you have to give names because if not, it makes everyone dirty and gives air to things that are said which are not true."
⏱️ 4 February:ESPN report that Messi has been playing throughout January with a thigh injury but given the lack of attacking options available has continued to feature through the discomfort.
⏱️ 4 February: Ousmane Dembele, a transfer disaster of biblical proportions, is ruled out for the rest of the season with a serious muscle injury, while attempted to recover from another muscle strain he picked up in November. Dembele has played just 492 mins this season, scoring one goal. He cost €140m.
⏱️ 5 February: In a bizarre twist, Dembele's injury could open up emergency loan options with the top of the list allegedly, and unbelievably... Cedric Bakambu.
⏱️ 6 February: Barcelona are eliminated from the Copa del Rey after a 90th minute goal from Athletic Bilbao's Inaki Williams.
READ MORE
⚽ Why are Barcelona creating a framework for Antoine Griezmann to fail?
⚽ Barcelona fixtures, results, standings, statistics and FC player rankings