Wales have moved on to four points from their opening two matches of the European Championship after defeating Turkey 2-0 in Baku.
For the last 20 minutes of the match, the Turks had the majority of possession as they peppered the Wales goal with shots and crosses, but they were unable to break down the sturdy defence of their opposition
Ultimately, Wales scored one in each half via Aaron Ramsey and then, in the dying minutes, Connor Roberts.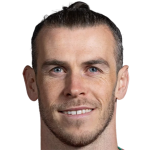 Gareth Bale

AMR
t was a mixed night in the end for Bale as he had the opportunity to share the spotlight with Ramsey by getting on the scoresheet himself, only to balloon a truly awful penalty over the bar. However, it was his quality that proved the difference between the two sides, as he recorded two assists of the highest order. The first for Ramsey was a glorious diagonal pass, while the second saw him dart into the box in injury time to set up Roberts.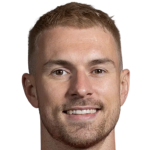 Aaron Ramsey

AMC
Ramsey will steal some of the headlines for his superb goal as he took a Bale ball out of the air with his chest before smuggling a finish past the goalkeeper. However, it was his work in other areas too that was just as impressive as he continually helped out his defence with a variety of blocks in midfield and inside his own box. It was a warrior's outing in midfield as he gave everything for the cause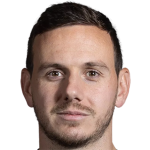 Danny Ward

GK
When Wales were hanging on at 1-0 towards the end of the game, they had to rely on Danny Ward to keep the clean sheet. Turkey really did think they had equalised via a Merih Demiral header, but the Juventus defender was denied as Ward leapt across goal. It was one of five saves he made on the night