The Czech Republic ran out deserved 2-0 winners over the Netherlands in a match where the Dutch saw defender Matthijs De Ligt sent off for deliberate handball.
The Juventus stopper played the ball with his arm as Patrick Schick bore down on goal and the Czechs took full advantage.
Tomas Holes powered home a header and then the classy Schick swept home with style to condemn Frank de Boer's side to defeat.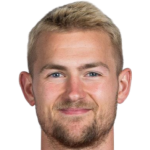 Matthijs de Ligt

DC
De Ligt had been excellent in the first half, making a key last-ditch challenge to keep his side level going into the break.

But he won't want to be reminded of his incident afterwards. Misjudging a high ball, he allowed Schick to get the better of him before deliberately playing the ball with his arm and denying a goalscoring opportunity. He had to go.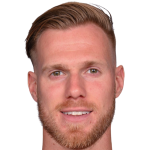 Tomáš Kalas

DCL
Former Chelsea man Kalas was an absolute rock throughout for a Czech team who gave the Dutch virtually nothing to work with.

And he helped out in the opposite area too, leaping highest at the back post to put the ball into the path of Holes to open the scoring.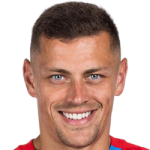 Tomáš Holeš

DMCR
Wearing No. 9 despite playing in defensive midfield, Holes was by far the star man of the contest, dominating the impressive Dutch contingent in there with his smart use of the ball.

And of course his crucial goal put his side in front, drifting to the back post to power a header from a Kalas knockdown. But his second involvement was better, bursting in the gap between defenders and shrewedly playing in Schick to seal the contest.